Moss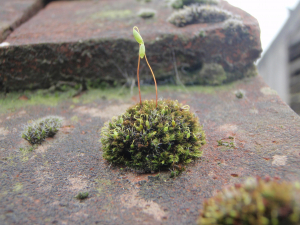 Observation - Moss - UK and Ireland. Description: Small clum 2 cm diameter on roof of farm building. Looks like there are two species in here? The one with the long setae, has stems 2-5mm long, leaves 1.5mm, kind of egg shaped with an excurrent nerve. Brownish and compact when dry. This isn't the o
Small clum 2 cm diameter on roof of farm building.

Looks like there are two species in here?

The one with the long setae, has stems 2-5mm long, leaves 1.5mm, kind of egg shaped with an excurrent nerve. Brownish and compact when dry. This isn't the one with the white hair points.
Main navigation