Unknown plant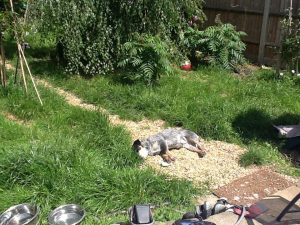 Observation - Unknown plant - UK and Ireland. Description: I am looking for an ID on the small shrub in the background of this photo. I am referring to the dark green foliage with the fern like appearance. I have looked in all my ID books but have been unable to source any further. Any thoughts would be grea
I am looking for an ID on the small shrub in the background of this photo.
I am referring to the dark green foliage with the fern like appearance.
I have looked in all my ID books but have been unable to source any further.
Any thoughts would be greatly appreciated. Thanks.
Main navigation