Light Green Plant and Seeds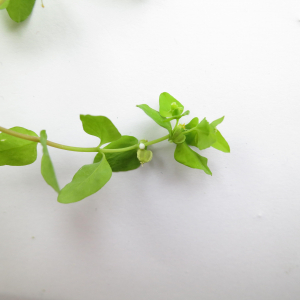 Observation - Light Green Plant and Seeds - UK and Ireland. Description: Plant growing in pot indoors so likely to be seasonally inaccurate . . . Upright but bendy, light green leaves, about ten inches high, sap flows white immediately a leaf is taken from it. Seeds dropping as shown. (1mm long.)Light grey. Unripe fruit
Plant growing in pot indoors so likely to be seasonally inaccurate . . .

Upright but bendy, light green leaves, about ten inches high, sap flows white immediately a leaf is taken from it. Seeds dropping as shown. (1mm long.)Light grey.

Unripe fruit and remains of flower can be seen in picture with leaves.
Main navigation