Moss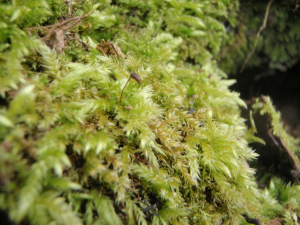 Observation - Moss. Description: Yellowy-green. Stems loosely bipinnate, c. 3cm long. Leaves 1.5mm with nerve that ends well short of the tip. Leaves end in fine drawn-out point. Leaves heart-shaped. Capsules infrequent, and borne on a smooth seta. Does not appreciably change appearance
Yellowy-green. Stems loosely bipinnate, c. 3cm long. Leaves 1.5mm with nerve that ends well short of the tip. Leaves end in fine drawn-out point. Leaves heart-shaped. Capsules infrequent, and borne on a smooth seta. Does not appreciably change appearance when dry.

On a sandy bank/root on farmland in the Weald.

Some sort of Brachythecium?