flew into my car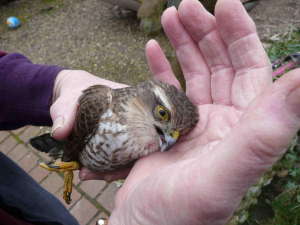 Observation - flew into my car - UK and Ireland. Description: I opened my car door,bent down to get my shopping out and heard a clunk. When I shut the door the bird was panting, stunned on the ground. I left it on a shallow-pitched shed roof and checked its progress from time to time. It recovered over the course
I opened my car door,bent down to get my shopping out and heard a clunk.
When I shut the door the bird was panting, stunned on the ground.
I left it on a shallow-pitched shed roof and checked its progress from time to time. It recovered over the course of about half an hour and flew off....to choruses of boos from the local songbirds, one assumes.
Main navigation