photo (1)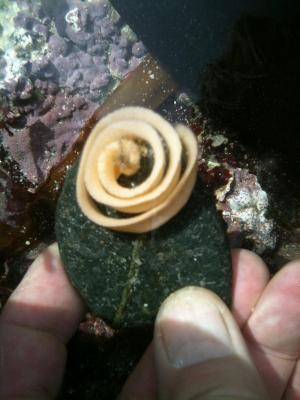 Observation - photo (1) - UK and Ireland. Description: This was stuck solidly to a pebble underwater in a shallow rock pool. It was softly gelatinous and appeared smooth but had a slight texture that made me think it might be an egg case of some sort. The centre of the swirl was still jelly like but was ragg
This was stuck solidly to a pebble underwater in a shallow rock pool. It was softly gelatinous and appeared smooth but had a slight texture that made me think it might be an egg case of some sort.
The centre of the swirl was still jelly like but was ragged as though that was where it had been broken off.
Asked a local but he had no idea. Any thoughts?
Main navigation