Mallimack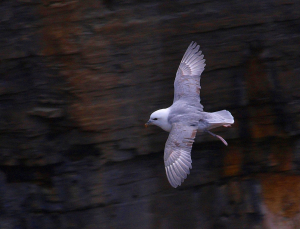 Observation - Mallimack - UK and Ireland. Description: Today, far off, out to sea, I could hear chuckles and ablution sounds. The Mallimack is happy in most conditions but in still, warm, spring airs, they are more at home washing, dunking and chatting. There's not enough breeze today for that glorious edge-
Today, far off, out to sea, I could hear chuckles and ablution sounds. The Mallimack is happy in most conditions but in still, warm, spring airs, they are more at home washing, dunking and chatting.
There's not enough breeze today for that glorious edge-soar for which thay are so famous.
they are at their nesting sites - another year beckons.
Main navigation