Unknown willow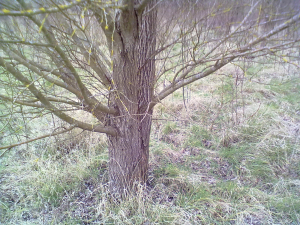 Observation - Unknown willow - UK and Ireland. Description: According to arboretum labels, this area is supposed to be either White Willow, (Salix alba) or Almond Willow, (S. triandra). But: White willow has smooth yellow/green shoots, reddish hairless buds. Almond Willow has smooth shoots, yellow/green h
According to arboretum labels, this area is supposed to be either White Willow, (Salix alba) or Almond Willow, (S. triandra).

But:

White willow has smooth yellow/green shoots, reddish hairless buds.

Almond Willow has smooth shoots, yellow/green hairless buds.

Anyone know which willow has finely hairy, almost downy shoots and buds?
Main navigation