Coppiced Hazel in Winter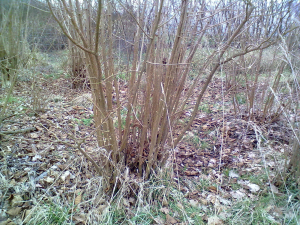 Observation - Coppiced Hazel in Winter - UK and Ireland. Description: Properly coppiced Hazel: lots of stems of much the same thickness growing from one central point. The catkins, at this time of year, are a bit of a giveaway. But a close look at the twigs reveals the typical rough, hairy stem of Hazel: if you are no
Properly coppiced Hazel: lots of stems of much the same thickness growing from one central point.

The catkins, at this time of year, are a bit of a giveaway.

But a close look at the twigs reveals the typical rough, hairy stem of Hazel: if you are not sure, this characteristic can often be helpful in making an ID.
Main navigation