Daisy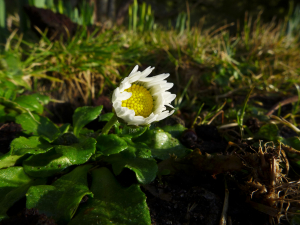 Observation - Daisy - UK and Ireland. Description: The field daisy (Meadow Daisy, English Daisy, Daisy) is a flower that everyone recognises. But here specially, later in the year, many of the flower heads start with deep pink petals which may fade as the flower expands. Does someone know why this occur
The field daisy (Meadow Daisy, English Daisy, Daisy) is a flower that everyone recognises.
But here specially, later in the year, many of the flower heads start with deep pink petals which may fade as the flower expands.
Does someone know why this occurs? And why, sometimes, the flower-heads stay quite pink throughout their flowering life.
Could it be soil chemistry perhaps - or were they originally, way back, red?
Main navigation