scots pine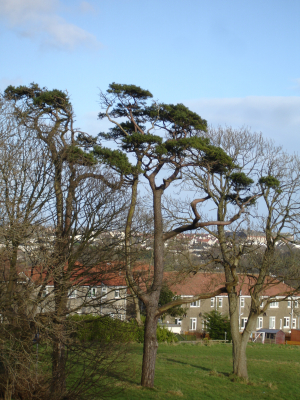 Observation - scots pine. Description: A tall pine but with limited lower branches. A trunk (sorry the photos is at right angles to the sun) with peeling irregular plates; silvery/brown/red. Some laying on the ground. I could not get a close up of the leaves - too far overhead. Egg-shaped
A tall pine but with limited lower branches.
A trunk (sorry the photos is at right angles to the sun) with peeling irregular plates; silvery/brown/red. Some laying on the ground.
I could not get a close up of the leaves - too far overhead.
Egg-shaped cones found on the ground.