Short-eared Owl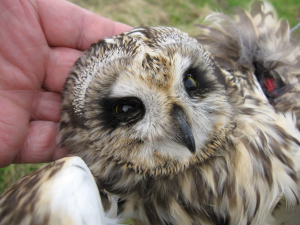 Observation - Short-eared Owl. Description: It happens. But there are a huge number of road casualties here too. The bird is hopeless, ghosting along road verges, not watching where it's going most of the time. Gorgeous to watch though, even follow gently in a car. But then it's quite successful h
It happens. But there are a huge number of road casualties here too. The bird is hopeless, ghosting along road verges, not watching where it's going most of the time.
Gorgeous to watch though, even follow gently in a car. But then it's quite successful here despite this.
Sorry if you find fence picture horrible - it is.
Known as Cattie-face in Orkney.