Camassia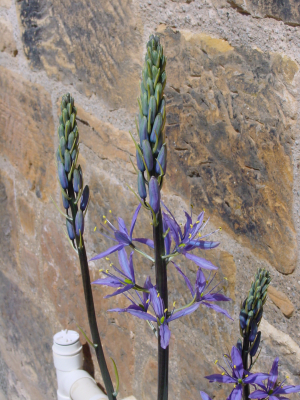 Observation - Camassia - UK and Ireland. Description: This appeared in our garden in the late spring a couple of years ago. I presume it's an escapee from someone else's garden but I've not been able to identify it. Can anyone help, please? Edit: 2nd photo added to show some foliage. Edit: title changed to
This appeared in our garden in the late spring a couple of years ago. I presume it's an escapee from someone else's garden but I've not been able to identify it. Can anyone help, please?
Edit: 2nd photo added to show some foliage.
Edit: title changed to match Chris's ID - many thanks. See comments below for possible species ID.
Main navigation