Bird Cherry in winter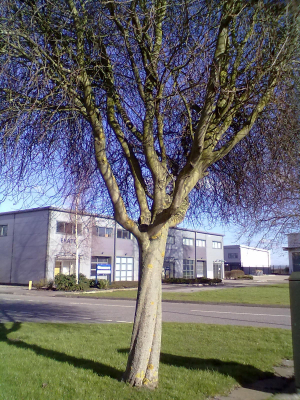 Observation - Bird Cherry in winter - UK and Ireland. Description: A good time to see the distinctive tangled branch formation of this small decorative tree. Also the interesting bark, which looks as though someone has taken the trunk and twisted it. The buds, which are light brown and very pointed (apologies for my
A good time to see the distinctive "tangled" branch formation of this small decorative tree. Also the interesting bark, which looks as though someone has taken the trunk and twisted it.

The buds, which are light brown and very pointed (apologies for my poor close-up) are alternate, and at the tips of the twigs you usually get two or three: not as many as the cluster you see on "proper" cherries.

Final ID test - scrape back the bark on a twig, with your fingernail, then smell it. It's quite distinctive.
Main navigation