DSC05916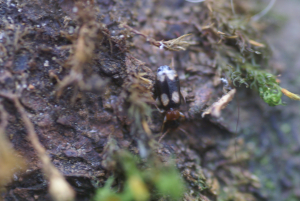 Observation - DSC05916 - UK and Ireland. Description: 3mm found under moss on the living branch of some very old Hawthorn in Maidenhead Thicket Berks. Only one photo possible as it woke up and fell into undergrowth. Found during survey of older oaktrees in the area prior to discussions on their management
3mm found under moss on the living branch of some very old Hawthorn in Maidenhead Thicket Berks.
Only one photo possible as it woke up and fell into undergrowth.
Found during survey of older oaktrees in the area prior to discussions on their management
Am a volunteer for National Trust whose property I was surveying.
Main navigation