lbj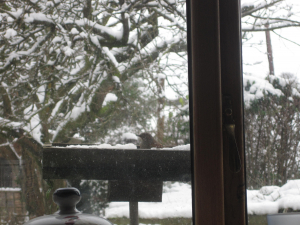 Observation - lbj - UK and Ireland. Description: This bird looks like a sparrow close up - with the brown markings that house sparrows have - but with a black, sharp beak. Definitely not a sparrow beak. In silhouette on the trees it looks like a robin shape. It flies to the bird table with sparrows or
This bird looks like a sparrow close up - with the brown markings that house sparrows have - but with a black, sharp beak. Definitely not a sparrow beak.
In silhouette on the trees it looks like a robin shape.
It flies to the bird table with sparrows or female chaffinches.
It doesn't stay there long enough to get a decent photo.
Main navigation