Mini snail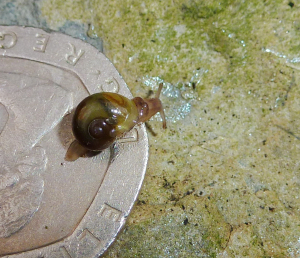 Observation - Mini snail - UK and Ireland. Description: Here we have the Pellucid Glass snail - there is only one other mention of this in iSpot. What a delight, fast and elusive - a cool mover but tiny. The shell is truly transparent. This is a snail that gets transported in birds' plumage as it is very st
Here we have the Pellucid Glass snail - there is only one other mention of this in iSpot.
What a delight, fast and elusive - a cool mover but tiny.
The shell is truly transparent.
This is a snail that gets transported in birds' plumage as it is very sticky and active in winter.
Main navigation