Betjeman Park trees 5 - Cornus mas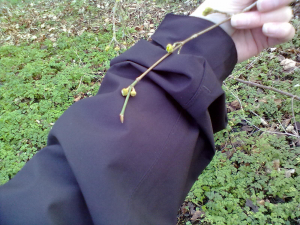 Observation - Betjeman Park trees 5 - Cornus mas. Description: Small, untidy shrub with light brownish-grey bark. Buds and branches are opposite, and at this point the buds are just starting to open: they look like little light bulbs, then they open more and become the scented yellow flowers that make this shrub s
Small, untidy shrub with light brownish-grey bark.

Buds and branches are opposite, and at this point the buds are just starting to open: they look like little light bulbs, then they open more and become the scented yellow flowers that make this shrub so desirable next to pathways.

Often found in municipal planting, parks, road verges etc as it gives spring colour, and is as tough as old boots. Spreads itself by seeds and suckers, so you often find tangled colonies of them.