Aspen in winter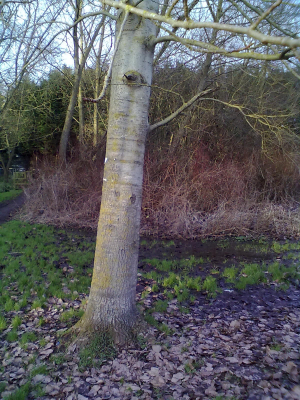 Observation - Aspen in winter - UK and Ireland. Description: Tall, upright trunk, grey bark with rows and rows of diamond-shaped lenticels. Buds alternate, held on short stalks: buds brown and a little shiny. Plenty of leaf litter for corroboration: leaves almost round, with crinkly edges, look like mince pie
Tall, upright trunk, grey bark with rows and rows of diamond-shaped lenticels.

Buds alternate, held on short stalks: buds brown and a little shiny.

Plenty of leaf litter for corroboration: leaves almost round, with crinkly edges, look like mince pie lids.

Branch habit a bit untidy, quite open.

Lovely in summer, when the leaves all rustle and clatter.
Main navigation