Lime in winter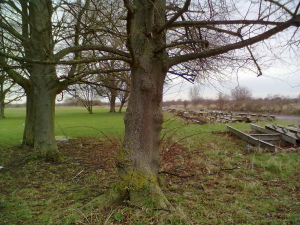 Observation - Lime in winter - UK and Ireland. Description: Very typical zig-zag twigs, with small ovoid buds: large stately tree, mass of suckers at base. I'm not sure which species: the twigs were slightly reddish above, greenish below, which would indicate T. cordata. But, the colour difference was not as cl
Very typical zig-zag twigs, with small ovoid buds: large stately tree, mass of suckers at base.

I'm not sure which species: the twigs were slightly reddish above, greenish below, which would indicate T. cordata. But, the colour difference was not as clear as on other T. cordata I have seen, so it could be a hybrid.

On the other hand, this is an area originally planted as parkland, so I would have thought it more likely to be a species or var, rather than a common hybrid?

I will put up an ID both for both, so please feel free to "vote" (or comment) for which you feel is more likely.
Main navigation