Chaffinch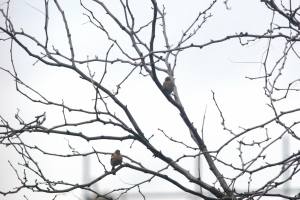 Observation - Chaffinch - UK and Ireland. Description: Hardly a rare bird but locally scarce – if you define local as my garden. In the three years I have lived here these past few weeks is the only time I have had them in the garden regularly. Only this spell pushes the[m] above Long-tailed Tit, Sparrowh
Hardly a rare bird but locally scarce – if you define local as my garden.

In the three years I have lived here these past few weeks is the only time I have had them in the garden regularly. Only this spell pushes the[m] above Long-tailed Tit, Sparrowhawk and Goldcrest in the frequency of reporting stakes but they still lag Blackcap and Chiffchaff.

Now I have three, two males and a female, practically every day. Lovely to see their fluttery flight.
Main navigation