Beech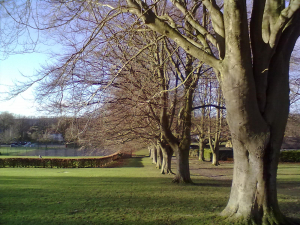 Observation - Beech - UK and Ireland. Description: Fantastic double avenue of mature Beech, now in the middle of an urban park, leading nowhere. Distinctive long, slender, pointed reddish-brown buds with numerous bud scales clearly visible (apologies for poor phone-photo). If you're not familiar wi
Fantastic double avenue of mature Beech, now in the middle of an urban park, leading nowhere.

Distinctive long, slender, pointed reddish-brown buds with numerous bud scales clearly visible (apologies for poor phone-photo).

If you're not familiar with trees in winter, Beech can be confused with Hornbeam, but Hornbeam leaves are toothed (look around the ground for leaf litter in winter) and Hornbeam buds are curved, and often lie very close to the twig (adpressed), not sticking out in all directions, as Beech do.
Main navigation