Small eggs in reeds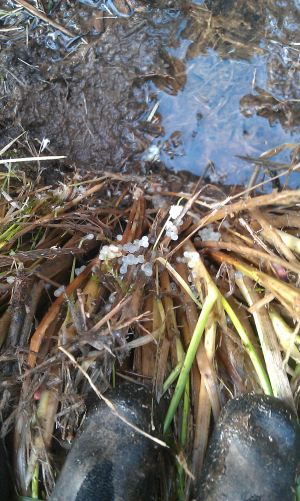 Observation - Small eggs in reeds - UK and Ireland. Description: I found these eggs after I moved some old logs My guess is they are insect eggs. Maybe spider, moth, butterfly... We live on the edge of a moorland area, I had a pile of logs for firewood that I'm just getting around to chopping, these were on the
I found these eggs after I moved some old logs

My guess is they are insect eggs. Maybe spider, moth, butterfly...

We live on the edge of a moorland area, I had a pile of logs for firewood that I'm just getting around to chopping, these were on the reeds behind it.

You can see the tops of my gloved fingers for scale.
Main navigation