Long tailed tit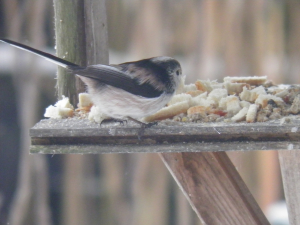 Observation - Long tailed tit - UK and Ireland. Description: I usually get these in a flock round about February time: but for the last two years, they've been arriving in December. I assumed this was due to the cold winters we'd been having? I have already seen them this week - November - which is even earli
I usually get these in a flock round about February time: but for the last two years, they've been arriving in December.

I assumed this was due to the cold winters we'd been having?

I have already seen them this week - November - which is even earlier.

They seem to be very short-sighted: if I am out in the garden and stand still, they fly all around me to get to the feeders.

They are my absolute favourites!
Main navigation