Urtica urens - small nettle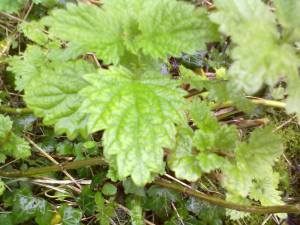 Observation - Urtica urens - small nettle. Description: Apologies for fuzzy pictures! Leaves overall more rounded than common Stinging Nettle (Urtica dioica) and with terminal point very much in line with leaf edge, not extending beyond it. Said to be a much worse sting than stinging nettle: I was not
Apologies for fuzzy pictures!

Leaves overall more rounded than common Stinging Nettle (Urtica dioica) and with terminal point very much in line with leaf edge, not extending beyond it.

Said to be a much "worse" sting than stinging nettle: I was not prepared to test this, in order to confirm the ID. I'm not that dedicated.