Shaggy Inkcap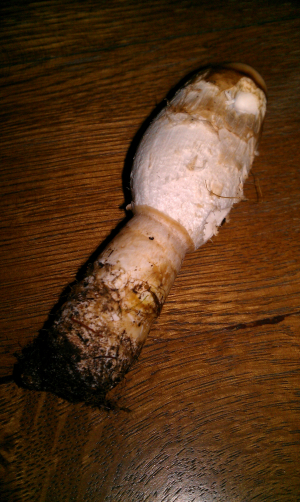 Observation - Shaggy Inkcap - UK and Ireland. Description: Found on a grassy bank next to a busy road in small clusters of threes and fours, many of the mushrooms were deliquescing to leave a black, inky liquid. Stem is cylindrical and white. White-to-pale brown cap is flecked with pale brown scales - it was th
Found on a grassy bank next to a busy road in small clusters of threes and fours, many of the mushrooms were deliquescing to leave a black, inky liquid.
Stem is cylindrical and white.
White-to-pale brown cap is flecked with pale brown scales - it was this that made me think Shaggy Inkcap rather than Common Inkcap which, I believe, tends more toward grey and brown caps.
Main navigation