loosestrife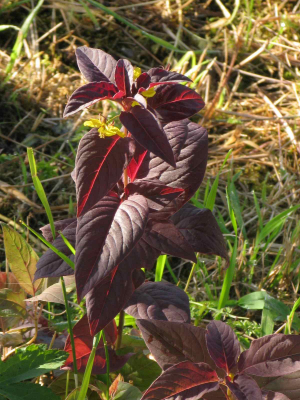 Observation - loosestrife. Description: A formerly overgrown area next to the canal has been cleared (and planted with trees). In addition to Geranium endressii which I have known to be present there for some years, several other cultivated plants (presumably hidden by the herbage befo
A formerly overgrown area next to the canal has been cleared (and planted with trees). In addition to Geranium endressii which I have known to be present there for some years, several other cultivated plants (presumably hidden by the herbage before) have been retained.

Either garden escapes, throwouts, or relics of old cultivation (I don't recall a time when this area was not overgrown). Malva x clementii 'Rosea' was previously present here, but was lost a few years ago.

I seem to recall this plant cultivated a few hundred yards away, on the other bank of the canal.