Kestrel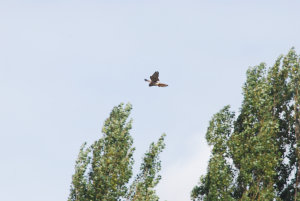 Observation - Kestrel - UK and Ireland. Description: I am eternally jealous of the many excellent photos of kestrels I see here and elsewhere. These here are about the best I have ever managed to achieve. This bird was quite content to continually quarter the same section of common, only disappearing for
I am eternally jealous of the many excellent photos of kestrels I see here and elsewhere. These here are about the best I have ever managed to achieve.

This bird was quite content to continually quarter the same section of common, only disappearing for the occasional dog walker but soon to return. Unfortunately she was nearest when directly into the sun but I had a lovely twenty minutes or so watching her after I had manoeuvred round to the good, if more distant, side.

This and any number of Migrant Hawkers were about the only highlight in a fruitless Winter Thrush Survey.
Main navigation