Worm or leech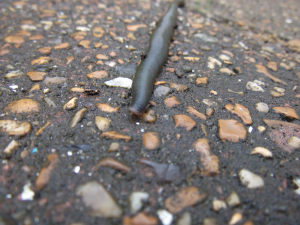 Observation - Worm or leech - UK and Ireland. Description: A greenish leech - it looks like a long green worm. Is it a leech or flat worm? It has a thin head and fatter end which has a bloated look. I picked it up and it excreted an undigested small worm. It is not buff coloured but is a dark olive green in co
A greenish leech - it looks like a long green worm.
Is it a leech or flat worm? It has a thin head and fatter end which has a bloated look.
I picked it up and it excreted an undigested small worm.
It is not buff coloured but is a dark olive green in colour.
Main navigation