IMG_4423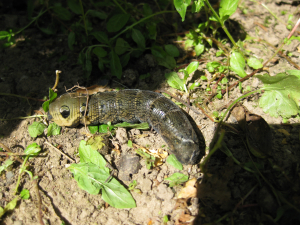 Observation - IMG_4423 - UK and Ireland. Description: About 4-5 inches long. Found under weeds next to rhubarb when weeding garden. Not sure if it preferred shade or was soaking up the sun (it was a hot day), as it was half in and half out of both shade and sun. I saw it move in peripheral vision when I w
About 4-5 inches long. Found under weeds next to rhubarb when weeding garden. Not sure if it preferred shade or was soaking up the sun (it was a hot day), as it was half in and half out of both shade and sun.

I saw it move in peripheral vision when I was weeding, but then it stayed still for quite some time before disappearing, presumably under the hedge that is just out of shot.

Absolutely no idea what it is. Any ideas?
Main navigation