Possibly Minnows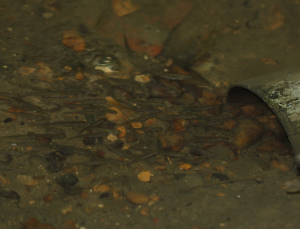 Observation - Possibly Minnows - UK and Ireland. Description: Small fish, perhaps 5cm in length, gathering around a feed pipe into a small stream. the stream is fed from a fishing lake, the overflow from which which runs into the pipe. The strem is shrouded by deep woodland; these pictures were taken with a flas
Small fish, perhaps 5cm in length, gathering around a feed pipe into a small stream. the stream is fed from a fishing lake, the overflow from which which runs into the pipe.
The strem is shrouded by deep woodland; these pictures were taken with a flask, from as near as I could get without falling in.
It occured to me that these might be fry from the fishing lake, possible from restocking.
Main navigation