Lapwings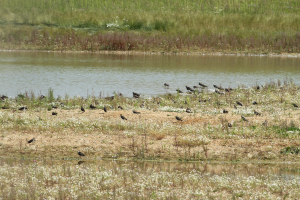 Observation - Lapwings - UK and Ireland. Description: This is quite a new sand/gravel pit, but the birds have taken to it really quickly. I don't know what they see in it - the machinery is still working not far away... Ther were more than sixty lapwings, as well as greylags, common tern and blackheaded gu
This is quite a new sand/gravel pit, but the birds have taken to it really quickly. I don't know what they see in it - the machinery is still working not far away...
Ther were more than sixty lapwings, as well as greylags, common tern and blackheaded gulls.
They were, however, some way off.
Main navigation