Common Linnet (Carduelis cannabina)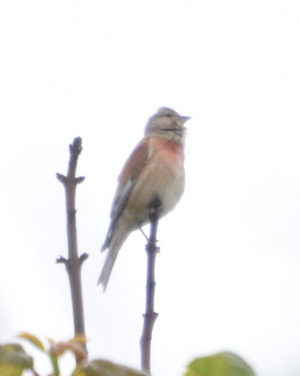 Observation - Common Linnet (Carduelis cannabina) - UK and Ireland. Description: Apologies for poor photo. A bird with a beautiful song - never seen one of these before. Grey head, crest & distinctive red breast. Song almost robin-like. Sitting at the top of a tree in the trees next to the beach at Seacliff, East Lothian. I could
Apologies for poor photo.
A bird with a beautiful song - never seen one of these before. Grey head, crest & distinctive red breast.
Song almost robin-like. Sitting at the top of a tree in the trees next to the beach at Seacliff, East Lothian.
I could be wrong, but I may have seen a hint of blue in its wings.
Main navigation