Andrena hattorfiana on Isle of Wight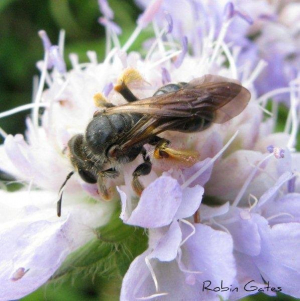 Observation - Andrena hattorfiana on Isle of Wight - UK and Ireland. Description: This is the second year I have seen this bee on Field Scabious in Adgestone, and I think it is Andrena hattorfiana. This species is not shown for the Isle of Wight on the NBN Gateway distribution map. I'm hoping to see the parasitic bee associated wit
This is the second year I have seen this bee on Field Scabious in Adgestone, and I think it is Andrena hattorfiana.
This species is not shown for the Isle of Wight on the NBN Gateway distribution map.
I'm hoping to see the parasitic bee associated with it, Nomada armata, but no luck so far.
Main navigation