Micro Moth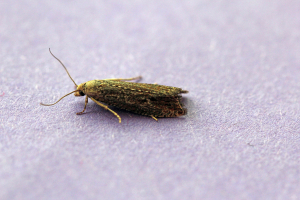 Observation - Micro Moth - UK and Ireland. Description: This micro moth was captured in my moth trap. It was very small around 10mm. My garden is .3 miles away from Thames Estuary. The moth looked quite distinctive with the beige head and the stripe down the wing edges. My guesses were from tortricadae famil
This micro moth was captured in my moth trap. It was very small around 10mm. My garden is .3 miles away from Thames Estuary.
The moth looked quite distinctive with the beige head and the stripe down the wing edges.
My guesses were from tortricadae family, but cannot find anything that matches.
Main navigation