Duck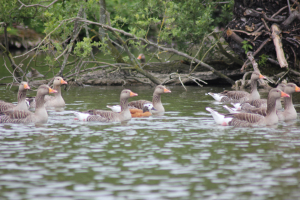 Observation - Duck - UK and Ireland. Description: It is like a ruddy shell duck but it isn't, the brown is to chestnut red, the white doesnt blend into the brown plus there is a black marking on its head. Hanging around with the graylags. There is something abroad like this named something like white wh
It is like a ruddy shell duck but it isn't, the brown is to chestnut red, the white doesnt blend into the brown plus there is a black marking on its head. Hanging around with the graylags.
There is something abroad like this named something like white whistle duck? Could this possibly be?
Please leave comments, thank you.
Main navigation