Marsh Orchid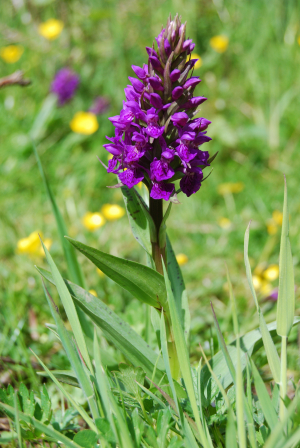 Observation - Marsh Orchid. Description: Spotted during the BTO Nest Finding training in Fife, during a quiet period. Marshy conditions, with quite a lot of standing water. Tempted by Northern Marsh-orchid D purpurella given the location but slightly confused by the spots. Collin
Spotted during the BTO Nest Finding training in Fife, during a quiet period.

Marshy conditions, with quite a lot of standing water. Tempted by Northern Marsh-orchid D purpurella given the location but slightly confused by the spots. Collins Flower Guide quite emphatic there are none though Botanical Society of the British Isles, www.botanicalkeys.co.uk/flora/content/species.asp?1802 says it has spots occasionally.

Given my knowledge of flowers though this is likely to be something else entirely.