Nuthatch with Seeds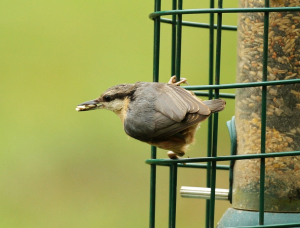 Observation - Nuthatch with Seeds - UK and Ireland. Description: Oddly, I've never seen a Nuthatch with a nut. I'm sure it's down to me being unobservant. Or is it? Do Nuthatches eat nuts? (peanuts don't count). This was one of a pair visiting the feeders. They seemed a good bit duller in appearance than they were
Oddly, I've never seen a Nuthatch with a nut. I'm sure it's down to me being unobservant. Or is it? Do Nuthatches eat nuts? (peanuts don't count).
This was one of a pair visiting the feeders.
They seemed a good bit duller in appearance than they were earlier in the year.
Main navigation