Another noctuid caterpillar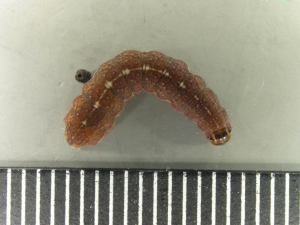 Observation - Another noctuid caterpillar - UK and Ireland. Description: Another caterpillar from National Moth Night. Not clearly associated with any food plant. Being reared on (has taken leaves of various broad-leafed trees in captivity). The photo of the caterpillar near the ruler was taken on 16th May. Other Caterpi
Another caterpillar from National Moth Night. Not clearly associated with any food plant. Being reared on (has taken leaves of various broad-leafed trees in captivity).

The photo of the caterpillar near the ruler was taken on 16th May. Other Caterpillar photo taken on 22nd May.

Adult and pupal exuviae pictures taken after eclosure.
Main navigation