Hairy Longhorn Moth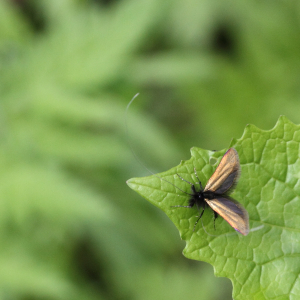 Observation - Hairy Longhorn Moth - UK and Ireland. Description: Just about the only insects that appeared to be somewhat active yesterday were Longhorn Moths. I caught this chap just before it took to the wing and I was surprised to see just how hairy it is. Most of these seem to be being identified as A. reaum
Just about the only insects that appeared to be somewhat active yesterday were Longhorn Moths. I caught this chap just before it took to the wing and I was surprised to see just how hairy it is.

Most of these seem to be being identified as A. reaumurella but there are other similar jobs so I'm not sure.

I fancy there's a slight purplish sheen to the leading edge of the wing; with that and the black hairiness, maybe A. cuprella?
Main navigation