Bluebell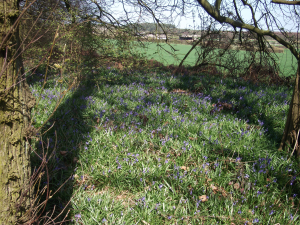 Observation - Bluebell - UK and Ireland. Description: Yes it is that time of year and the woods on my patch are all blue! They look like the native ones too. Growing under sweet chestnut and a few yards north under sycamore and birch but not quite as many flowers at the north end of the wood but plenty of
Yes it is that time of year and the woods on my patch are all blue!
They look like the native ones too.
Growing under sweet chestnut and a few yards north under sycamore and birch but not quite as many flowers at the north end of the wood but plenty of leaves.
Main navigation