Big Butterfly Count - it was big!
Big Butterfly Count - it was big! - UK and Ireland : [upload-images-SmallTort_140.jpg] With most results now in for Butterfly Conservation's annual Big Butterfly Count, over 50,000 were completed, from all round the UK.
The big butterfly count from Butterfly Conservation is a nationwide survey aimed at helping assess the health of our environment. It was launched in 2010 and has rapidly become the world's biggest survey of butterflies. The full results for 2015 are still being analysed, but it's clear that over 50,000 counts have been sent in, providing a detailed snapshot of butterfly activity this summer.

The counts took place in July and August, counting butterflies for 15 minutes during bright (preferably sunny) weather. Records were sought from all locations: parks, school grounds and gardens, fields and forests. For full details click on the image below.

As ever, iSpot was able to provide help with checking butterfly identifications, as well as providing an identification key to the butterflies of parks and gardens.

The butterfly most often observed on iSpot is ... the Small Tortoiseshell. This butterfly has been faring rather badly in recent years, but its numbers are on the up in 2015, so with luck you'll see it during your count!

Follow the link below to see the full results of the Big Butterfly Count once they are announced.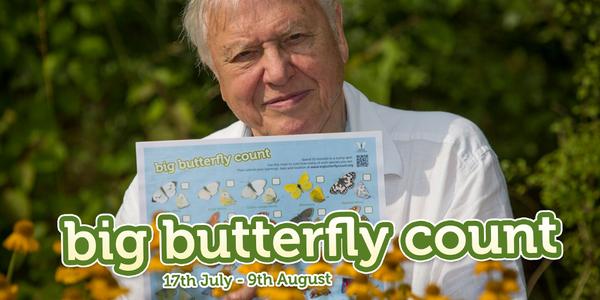 17 Jul 2015
Martin Harvey
Main navigation