Join us at Big Nature Day
Join us at Big Nature Day - UK and Ireland : [upload-images-BND_140.jpg] iSpot will be at Big Nature Day on Saturday! Come t
Big Nature Day is an annual nature fair and celebration of UK natural history and biodiversity, organised by the Natural History Museum in London. Explore UK wildlife, meet experts who record and conserve nature, and find out why biodiversity is so crucial to us all.

Big Nature Day highlights:

go on a ladybird hunt
take a guided insect walk
try your hand at pond dipping
see specimens from the Museum's collection, including beetles, butterflies, fossils and bones
meet 40 visiting UK natural history and conservation groups
take part in the NHM's Orchid Observers citizen science survey
And don't forget to visit the iSpot stand and say hello! We'll also be demonstrating some of the other projects from the OU's OpenScience Lab.

You can also drop in to free Nature Live talks in the Darwin Centre's Attenborough Studio at 12.30 and 14.30. You can also visit the nearby Sensational Butterflies exhibition, where you can wander among free-flying moths and butterflies from around the world in our tropical butterfly house.

Big Nature Day is the Museum's annual celebration of the variety of nature, in recognition of the UN International Day of Biological Diversity.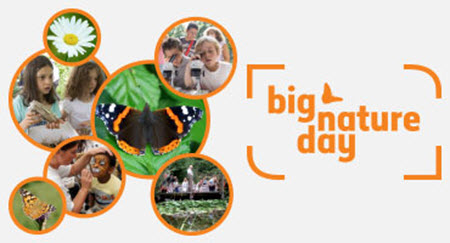 20 May 2015
Martin Harvey
Main navigation