Projects on iSpot
Projects on iSpot - UK and Ireland : [upload-images-iSpotProjects_140.png] iSpot Projects allow you to set up a page that filters out observations for a particular place, time, or species grou
iSpot Projects allow you to set up a page that filters out observations for a particular place, time, or species group etc. This page is visible to other iSpotters, and enables you to share a particular interest from among the hundreds of observations that are contributed to iSpot each month.
We've added a new video guide to using projects, and here are some examples to give an idea of the range of possibilities:
Here is the full list of Projects created so far.
Find out how to set up your own Project on iSpot (with video guide).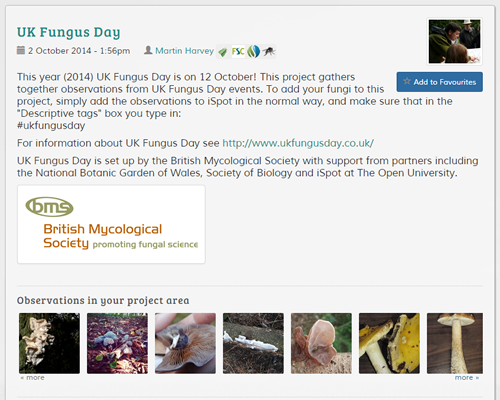 07 Oct 2014
Martin Harvey
Main navigation