Don't miss UK Fungus Day
Don't miss UK Fungus Day - UK and Ireland : [upload-images-ElfCup_140.png] iSpot supports UK Fungus Day
Sunday 12th October is UK Fungus Day! The British Mycological Society and partners have organised a great series of events on and around the day, check their events list to find out what is happening near you.

iSpot is pleased to be supporting UK Fungus Day. If you want to add a fungus observation related to the day, make sure that when you add the observation you put this tag in the "Descriptive tags" box:
#ukfungusday

All tagged observations can be seen on the UK Fungus Day project page.

If you're involved in UK Fungus Day as a fungus identifier, your help in answering identification queries on iSpot would be much appreciated – see Can you help us identify wildlife?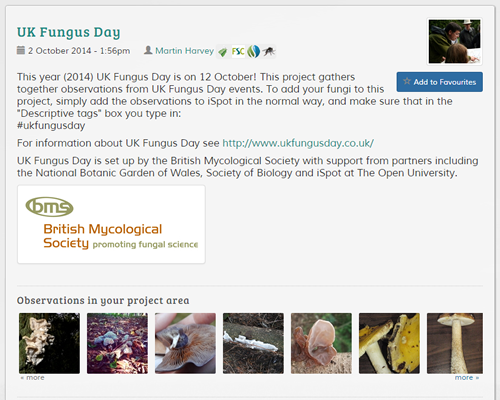 06 Oct 2014
Martin Harvey
Main navigation