Big Butterfly Count - send in your results
Big Butterfly Count - send in your results - UK and Ireland : [upload-images-BBC_140.png] The annual Big Butterfly Count ran from Saturday 19 July to Sunday 10 August - over 40,000 counts have
Were you able to take part in the world's biggest buttefly survey? The Big Butterfly Count is now over for another year, but there is still time to send in your results if you haven't already done so.

The Big Butterfly Count is run by Butterfly Conservation, and aims to assess the state of Britain's butterflies. Last year numbers held up well after two poor years before that - will we see another improvement in the figures this year?

To see the 2014 count results so far go to:
http://www.bigbutterflycount.org/results/

Don't forget that iSpot provides a key to butterflies of gardens and parks, and of course if you need help with identifying any butterflies you see you can add your observations to iSpot for confirmation before you send in your results to the Big Butterfly Count.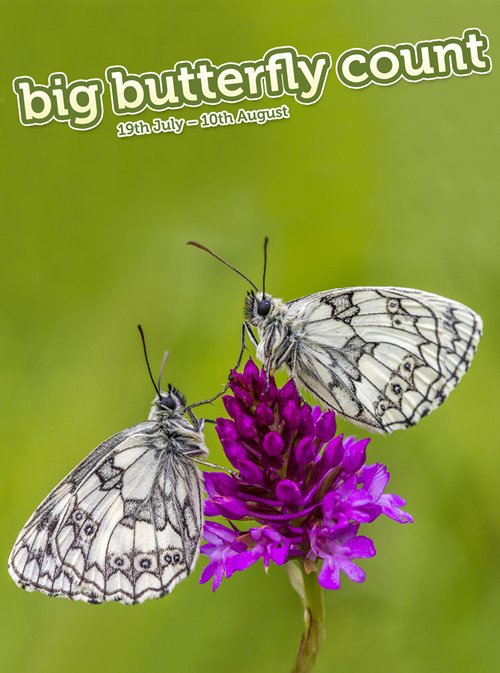 18 Jul 2014
Martin Harvey
Main navigation