Introduction to Ecosystems - course now running!
Introduction to Ecosystems - course now running! - UK and Ireland : [upload-images-MOOC_lizard_140.jpg] What is an ecosystem? What is co-evolution? How do species interact with the
What is an ecosystem? What is co-evolution? How do species interact with their habitat? How do we preserve ecosystems? These are some of the questions posed and answered in Introduction to Ecosystems, a course from The Open University available via FutureLearn.

If you have arrived at iSpot as a result of joining the ecosystems MOOC, welcome! Read on for how you can use iSpot to get help with your wildlife observations, and join in to help other people as well.

Welcome to iSpot!
Whether you're visiting this page because you are taking part in the 'Introduction to ecosystems' MOOC, or you have just come to see what it's all about, this page will help you get to grips with the iSpot basics.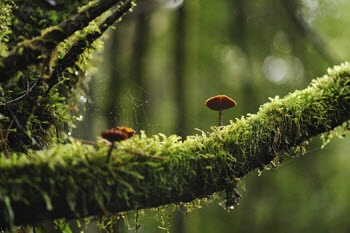 Visiting iSpot for the first time? Here's how to get started
Browse observations: Look at some of the latest observations. Anyone can see what's on the site without registering, just go to the home page, and click on the photos for the latest observations. Go to the "Communities" menu at the top of the page to choose whether you want to see observations from the whole world, or from particular regions (see also our Communities Help page.
Register: To join in the activity you will need to register (it's free!). Click on the 'Sign up to iSpot' button and provide a user name, email address, and password. When registering say how you heard about iSpot, for e.g. select 'FutureLearn' if you heard about it from the Ecosystems MOOC.
Add an observation: Get outdoors and take a digital camera with you, if you can! Adding your own observations to iSpot allows you to get more out of the website and participate fully. It's easy to upload a photo or a description of the wildlife you have seen. Click 'Add an observation', select and attach the photo then fill in the details.
Add an identification: If you think you know the name of what you have seen, you can say so! Add an English or scientific name, click on the 'Get recommended' button, and match the name. If you don't know the name, that's fine, leave it blank and others will help you identify it.
Provide a location: Click on 'Use map' to select your location from the map (your camera may fill in this information for you). If you do not want to reveal the precise location of the observation, there is an option to hide it.
Add a tag: Tag your observations on iSpot with the descriptive tag #FLeco14 to signify 'FutureLearn Ecosystems 2014'. This will connect your observations to the others made as part of the 'Introduction to ecosystems' course on FutureLearn, and you'll be able to see all the tagged observations here.

Join the iSpot forum discussions: If you would like to talk with other users about a particular species you have seen or have an interest in, have a look at the iSpot forums where you can join group discussions on a number of topics. From the UK? You can join in discussions locally through the regional Forums. Please note that these forums are for iSpot related discussions only. For specific MOOC queries please go to the FutureLearn FAQ page.

Help others identify wildlife: If you already known how to identify one or more types of wildlife you're in a good position to help others! iSpot is a community of people who enjoy helping each other learn about wildlife and how to identify it - your help will be much appreciated! If you recognise a species on iSpot, add its name if it hasn't yet been identified, or if it has you can click on 'I agree!'.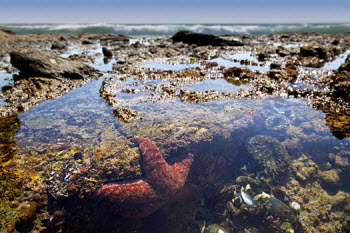 Ecological Interactions on iSpot
All organisms are part of a web of connections with other species. iSpot will show you which insects eat the plants you have seen (and vice-versa). You can also record your own observations of ecological interactions.

Visit the interactions page on iSpot to explore the latest ecological relationships added to observations. Explore relationships between some of the UK's insects and plants and find out how they depend on each other by visiting our sample of the ecological web.

Look out for the carousel of images at the bottom of the observation page; when you get a likely ID for an observation you've added, the carousel at the bottom of the screen shows you species which have been associated with it.

For help on adding ecological interactions to iSpot, visit our interactions help page.

iSpot Species surfer
The Species surfer is a fun and quick way to explore species in iSpot and can help you identify your own observations. It shows links between the thousands of species observed on iSpot, with the most frequently seen from each group at the top of the list. To find the surfer, go to the Observations menu at the top of the page and select 'Species surfer'. For help using this feature visit our Species surfer help page.

Taking it further - Ecosystems
Learn more with OpenLearn, the home of free learning from The Open University. Here you can find a range of free content for you to take your learning further with more in-depth free courses and features on this fascinating subject.

Not already a Futurelearn Student? Find out more about FutureLearn
At FutureLearn we want to inspire learning for life. We offer a diverse selection of free, high quality online courses (or "MOOCs" - Massive Open Online Courses) from some of the world's leading universities and other outstanding cultural institutions.

Courses are delivered one step at a time, and are accessible on mobile, tablet and desktop, so you can fit learning around your life, rather than your life around learning.
Click here for more information on the FutureLearn project.
28 Oct 2013
Martin Harvey
Main navigation