Project Wild Thing
Project Wild Thing - UK and Ireland : [upload-images-PWT_100.png] This week sees the first public screenings of Proj
"This film will change your life" (The Guardian)

This week sees the first public screenings of Project Wild Thing - a fascinating, funny, thought-provoking and uplifting film by David Bond, all about wildlife, kids, technology and what we can do to maintain a healthy connection between them.

And Project Wild Thing is much more than a film, this is a growing movement of organisations and individuals who care deeply about the need for nature connected, free-range, roaming and outdoor playing kids in the 21st century. iSpot is one of the many organisations and individuals supporting the project.

New technology is often seen as the villain of the piece, with kids spending all their time in front of screens rather than up trees, but it doesn't have to be like that - technology can be part of the solution, as we argued in our blog for Project Wild Thing.

If you're a young person and have made use of iSpot, or if iSpot has helped your family or friends' children take an interest in wildlife, we'd love to hear your story - let us know in the comments here or via our Project Wild Thing forum thread.

And take up the Project Wild Thing challenge! You can: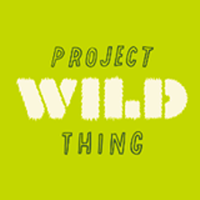 23 Oct 2013
Martin Harvey
Main navigation