UK Fungus Day 2013
UK Fungus Day 2013 - UK and Ireland : UK Fungus Day is fast approaching: Sunday 13 October! There are lots of events happening around the country on that day (and just before/after), aimed at inspiring people to find out about fungi. The event is organised by the British Mycological Societ
UK Fungus Day is fast approaching: Sunday 13 October! There are lots of events happening around the country on that day (and just before/after), aimed at inspiring people to find out about fungi.

The event is organised by the British Mycological Society and partners, and full details are at:
http://www.ukfungusday.co.uk/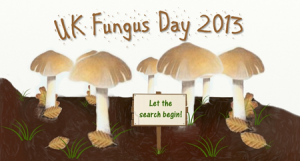 Check the events listing to see what is happening near you:
http://www.ukfungusday.co.uk/page5.php

iSpot is working with UK Fungus Day to help promote an interest in fungi, and we're asking people to tag their observations from Fungus Day events with the tag #ukfungusday - just start typing #ukf... and it will appear in the drop-down list:


Fungi are a particularly challenging group of organisms to identify, and naming species from photos is not always possible, but these are fascinating organisms that play a vital role in many ecological processes. If you know your fungi and are willing to spend a few minutes helping others learn about what they've found your help will be much appreciated.

To have the best chance of getting help with an identification you should take several photos from different angles, including the underside of the cap of toadstool-type fungi. Notes on texture and smell may also help. For more details on this see our Fungi and Lichens group page.

UK Fungus Day is sponsored by The British Mycological Society in partnership with the Society of Biology 'Biology Week'. It is supported by:

23 Sep 2013
Martin Harvey
Main navigation