New - browse the 'tree of life' on iSpot
New - browse the 'tree of life' on iSpot - UK and Ireland : We have recently installed a major update to the species dictionary that iSpot uses. You'll see two main differences: Revised species names to bring iSpot in line with the latest version of the UK Species Inventory (from the Natural History Mus
We have recently installed a major update to the species dictionary that iSpot uses. You'll see two main differences:

Revised species names to bring iSpot in line with the latest version of the UK Species Inventory (from the Natural History Museum)
A brand new taxonomic hierarchy feature, that allows you to see how your observation fits in to the scientific classification of species, and to browse up and down the hierarchy (e.g. to see what family your species belongs to, or to see all the species in a particular genus, etc.)

The updates and the hierarchy have been made possible thanks to the UK Species Inventory project, managed by the Natural History Museum in London, to whom we are grateful for a copy of the inventory names for use in iSpot.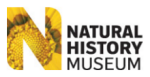 Observations on iSpot that were given names under the previous version of the species dictionary will retain the original names - there is no need to update these to the latest name (behind the scenes old names are automatically linked to newer ones).

The taxon hierarchy feature
As soon as a species name is attached to your observation, you should see a panel on the right of the page headed "Taxonomy links", which will allow you to browse up or down the taxonomic tree.

The taxonomy links also appear if you click on any of the species names in the identifications on iSpot - these are now live links to a species dictionary page that includes the taxonomic tree (shown as a series of links towards the top of the page), as well as any ecological links that have been made with other species (towards the bottom of the page).

To make all these links work, make sure that when typing in an English or scientific species name always pick a name off the drop-down list if you can, and remember to click on the "Get recommended" button to check that it is the name the UK Species Inventory recommends.

For more information see our Help pages:

If you encounter any taxon hierarchy links that go to the wrong place, or any names that seem incorrect, do let us know via the Species dictionary feedback forum.
24 Jun 2013
Martin Harvey
Main navigation